FREIGHT TRANSPORTATION AND TRUCKING SERVICES
At JR Kays Trucking, we understand we're not the only company you can call when you need commercial transport services for your products or goods, but we firmly believe that we're the ideal choice. We go to great lengths to impress you with a job well done for all your commercial trucking needs, and we offer competitive pricing for freight transport and other services.
Of course, there's more to selecting a freight service than price alone. You need your goods to arrive at the intended destination on time and on budget, and you can always count on us to deliver your products in great condition and with reliable results. We're committed to being punctual and dependable regardless of external circumstances that may otherwise cause delays, and we go to great lengths to impress you with our timely service.
Our company was originally founded in 2009, amidst the economic chaos of the Great Recession, by 12 individuals who each brought their own skills and experience to the table. Economic conditions may not have been ideal, but the founding members of the company had the vision and dedication to guide the new company to success. We have more than 150 years of combined industry experience in areas such as safety, maintenance & fleet services, dispatch & logistics, management, and more, and this experience is a benefit to you with each shipment we handle.
When you need freight transport, food grade transport or other types of trucking services, rest assured that your cargo is in great hands when you put JR Kays Trucking to work for you. We strive for excellence in all that we do, and we want to help you with your current trucking needs. To learn more about the services we provide or to request a quote for services, contact our office today.
JR Kays Trucking is a minority women-owned business that celebrated 10 years in 2019. We pride ourselves in providing superior professional trucking services to our customers across the northeast region with primary areas covering PA.
Our original staff members and owners provide more than 150 years of experience in the industry, including commercial trucking management, logistics, freight delivery, customer service, driver recruitment/retention, and everything in between.
We are constantly working to improve the experience for our customers and our drivers, and are dedicated to providing quality services without inflating fees or sacrificing performance.
Over the past 10 years, JR Kays Trucking has gained regional and national recognition through memberships, training, and dedication to high standards in the trucking industry.
Women's Business Enterprise National Council – Certified National Women's Business Enterprise

Women's Business Enterprise National Council – Certified Woman Owned Small Business

Women in Trucking Association 2018, 2019, and 2020 Top Company for Women to Work for in Transportation

Platinum Award for HIRE Vets

National Association of Small Trucking Companies Member in Good Standing

Pennsylvania Motor Truck Association Member

Trucking Association of New York Member

Penn State Extension Certification, Spotted Lanterfly Permit Training (all members of management)
Don't take our word for it – here's what our clients say:
Your drivers are always so pleasant and reliable, and getting to talk to them is my favorite part of the day.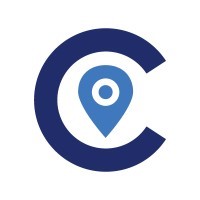 Great place to work. I've been with them since the beginning. They treat you like family
Professional, friendly, and reliable. We always look forward to booking our next load together.
ROUTE TRANSPORTATION LOGISTICS
Join Our Family!
It will only take a minute